What is Boudoir Photography?
"Boudoir" Photography is a style of portraiture that seeks to highlight the beauty of a woman through a series of intimate and sensual photographs.
It usually takes place in a setting which reflects intimacy such as a hotel suite or a bedroom setting with a romantic feel.
Boudoir sets itself apart from other forms of photography in the following ways:
It's not the same as glamour photography because poses leave a lot to the imagination and the body is not placed directly in front of the camera to be objectified.
Unlike fine art nudes, the photoshoot does not have to be carried out fully or partially nude. Strategic use of elements such as sheets, shadows and crossed limbs are used to hide parts of the body from the viewer.
In contrast to erotic photography, the main goal of the photoshoot is to make the person being photographed feel beautiful, sexy and attractive whilst raising her self-esteem as opposed to an erotic session where the main goal is to arouse the viewer of the photograph.
What type of person books a boudoir photoshoot?
A quick search through the first results on google would leave you thinking that you have to be a 20-something model with a great body to be a candidate for a boudoir session.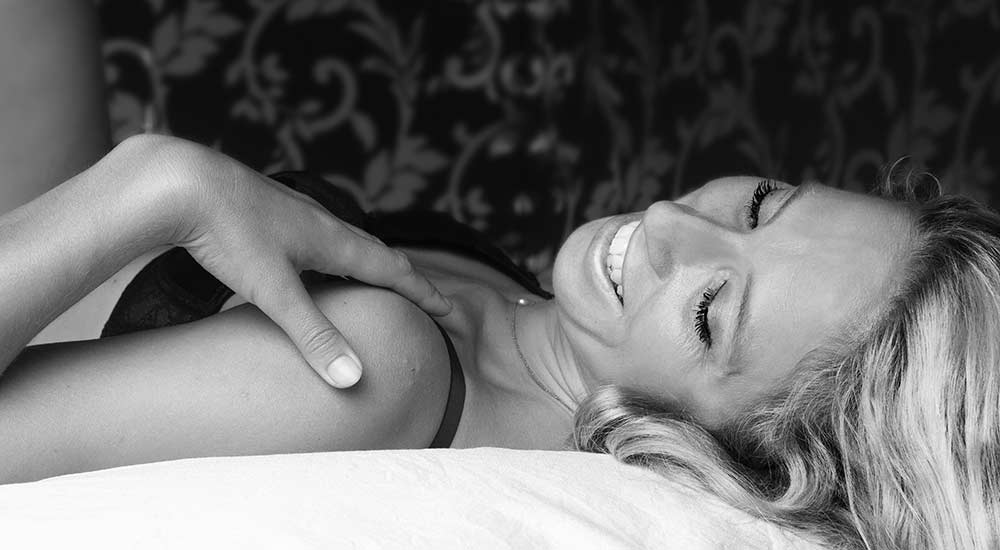 So you have to work for Victoria's Secret if you want good boudoir photos?
Of course not! - The reason you see so many models on the pages of boudoir photography websites is because most clients are "real" women. They have their day jobs, their families, their day-to-day lives and they don't want their intimate photos plastered all over the internet.
Models do, of course - that is their job. But I can promise you that all of the ladies that book a session with Recuerdos Intimos are just like you: Authentic women, looking to capture a moment in time - for themselves - that represents the way they feel about themselves right now.
Some women get in touch because they want to give a special gift to their fiancé before the wedding night; many more contact me because they want the photoshoot for themselves. Maybe they have achieved an important goal in their lives, such as a physical transformation. Perhaps they are about to expand their family and want to capture their body before the transition. And sometimes they book a session to celebrate getting back in shape after doing so.
The vast majority of my clients are women between 25 and 45 years old. They are "real" women, with bigger or smaller bodies. They all have a part of the body that they absolutely hate and need to be reminded how good it is to feel attractive in a world where every day there seems to be less and less time to dedicate to themselves.
At the end of your session, you will come away with images that represent your true self
No to Photoshop abuse! Boudoir sessions are designed to boost your self-esteem. That is why you want to recognise yourself in the photos. I believe that its OK to remove a pimple or two that appear the day before your shoot - but the "plastic doll" look is one that you wont find in your final portrait photos.
Is boudoir the same as pornography?
Never. Although some women like to show little more to the camera, or create more playful images that others - boudoir photos are never pornographic.
Your photos will be sexy and powerful. Photos that will catch your partner's attention and leave them wanting more; Photos that will make you feel more self-confident that ever.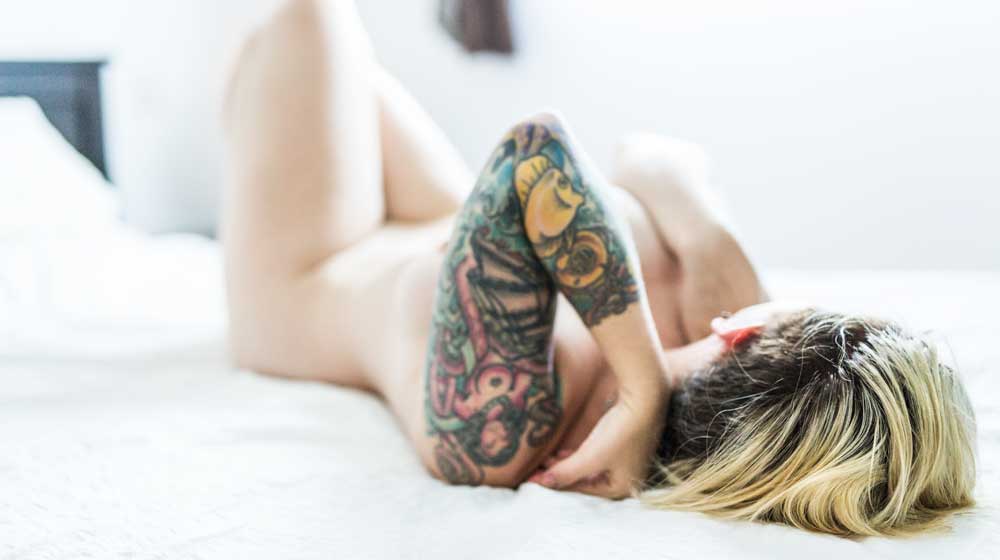 You can see some examples of boudoir portrait styles in the galleries:
Click here to see the galleries.
If you have any questions about boudoir, you can get in touch with me at:
info@RecuerdosIntimos.com, or on WhatsApp: +34 633 353 494
Click here for more information.