Fantastic prices for a boudoir photoshoot on the south coast of Spain
If you are travelling to Spain soon, then make the most of a great opportunity to book a boudoir photoshoot in Malaga, Cadiz or Seville. You will love the results, and we can even shoot outdoors if the mood takes you!
Treat yourself to a boudoir session for only 149€
Your session fee includes up to one hour of shooting time in a private environment, and an online gallery for you to view and select your favourite images.
The booking fee also includes credit for up to ten lightly retouched photos, or six more heavily retouched images (most clients only request light retouching).
Additional options are also available for your photoshoot, such as:
Professional makeup (at studio): 35€
On-location shooting within 50km: 30€
On-location shooting within 150km: 50€
Deluxe and standard albums, pen drives, photo prints, video montage and many other options are also available.
Please feel free to ask.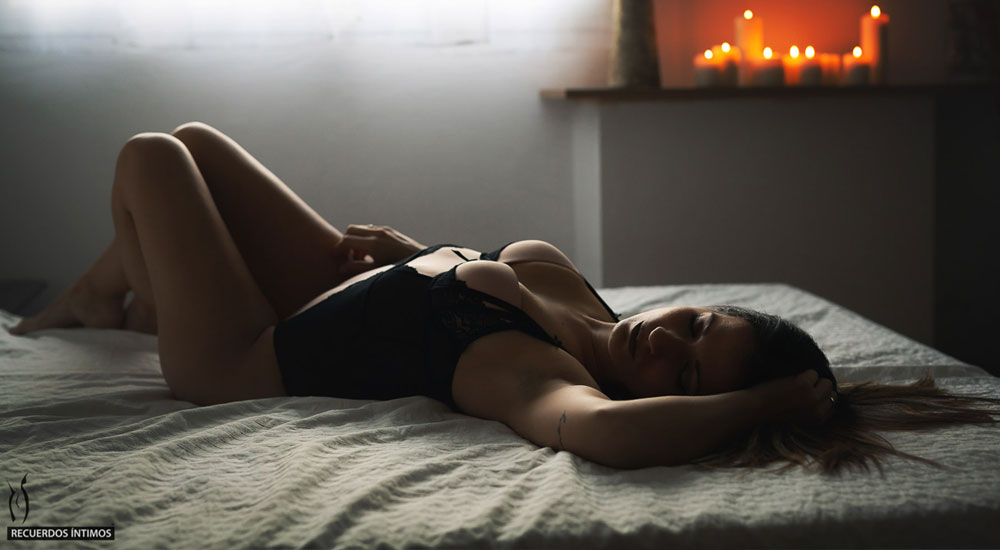 Where are the boudoir photos taken?
Photoshoots can take place at a studio location in Cádiz, or in a hotel along the south coast of Spain (Malaga, Marbella, Cadiz, Seville).
Outdoor locations can also be arranged - with plenty of great scenery in the area, and relaxed attitudes towards partial nudity, this region offers a great opportunity to get some beautiful outdoor portraits
How are the photos delivered?
Your digital photos will be delivered on a pen drive or via a downloadable file in digital format (jpg) protected with a strong password, so only you can see your images. Luxury albums are delivered by courier to any address worldwide
I can also hand-deliver images directly as prints within 48 hours so that they never have to be uploaded anywhere.
Can you include something else in my photoshoot?
All Boudoir Reports include: p>
Possibility of paper prints up to A4 size privately, or any size printed in lab
Possibility of professional and deluxe photo albums
Delivery on pen drive or by password protected file
Light retouching
Hotel or studio location
Make-up / Stylist for studio shoots
Book your discreet boudoir photo session now!

I can also tailor any session to your particular needs - Please just ask!