The thought of undressing even in front of the mirror sends ripples of fear through your body and quite frankly there are bits of you that you would prefer to keep under wraps.

But there are several good reasons to go ahead and and bare it all before the camara.
Anonymous nude photos
The first thing to remember is that you will be getting naked in front of a stranger. This might sound like a negative at first, but when you consider that the person who takes your photograph is someone that you will not have to see on a day-to-day basis, you can relax knowing that even if the photoshoot is a complete disaster (it won't be) you will never have to see the photographer again :-)
Nothing like a naked selfie
Nude photographs taken by a professional are nothing like the selfies that you or even your partner take with a mobile phone. You will be working with a professional photographer that has several years of experience taking portraits of women of all shapes and sizes, and knows how to get the absolute best out of your figure. Whilst camera phones now boast high resolution cameras, they still don't compare to a real camera and a well chosen lens. Your naked selfies will pale in comparison to a professional nude portrait - especially if one day you would like to get prints of your images.
---
Nude doesn't mean porn
A professional nude photoshoot will feel relaxed and fun. Yes, you are naked in front of a relative stranger, and you may feel a little nervous to begin with, but as the session progresses you will soon relax into the mood. Arms, legs and props are all skilfully used to show and hide exactly what you want to show to the camera. Generally, a lot is left to the imagination.
It is immediately apparent that there is a big difference between fine art nude portraits and pornography. A simple test would be to ask yourself how embarrassed you would be if your friends were to accidentally see your photos - An artistic nude photo might leave you a little red in the face, but you would probably have a laugh about it.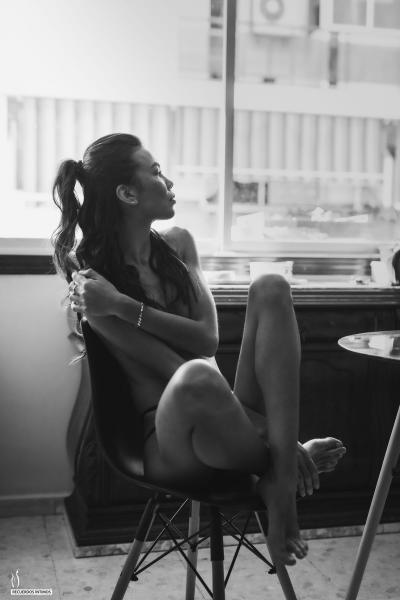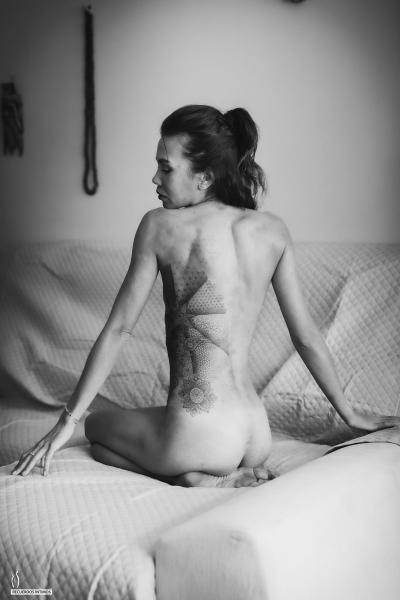 Time waits for no-one
You might be in your twenties now and think that your body will look the way it does forever. Or you may be in your forties looking back with a little wisdom on how you dreaded reaching your thirties.
The simple truth is that whatever stage of life you are currently enjoying, you will always look back in a few years time and wish that you had something to remind you how you looked several years ago. Your nude photos will be a legacy for you to reflect upon. Something your older and wiser self will thank you for doing.
A great time to have a nude photoshoot is when you are entering or leaving a time of transition. Motherhood is a prime example. Celebrating a new decade could be another.
Empowering
We often do not consider ourselves as sexual beings, spending lots of time in the roles defined by our work and family lives. Over time we can forget how attractive our bodies are. A nude portrait session can be a great way to reconnect with ourselves and feel a new sense of empowerment.
The style of the photoshoot can reflect your personality and can be taken as though they are candid images in your own home (like the examples seen here) or can be set up as fine-art sculpture-like photos. They can also be taken in a more sensual style to give to a partner as a cheeky gift :-)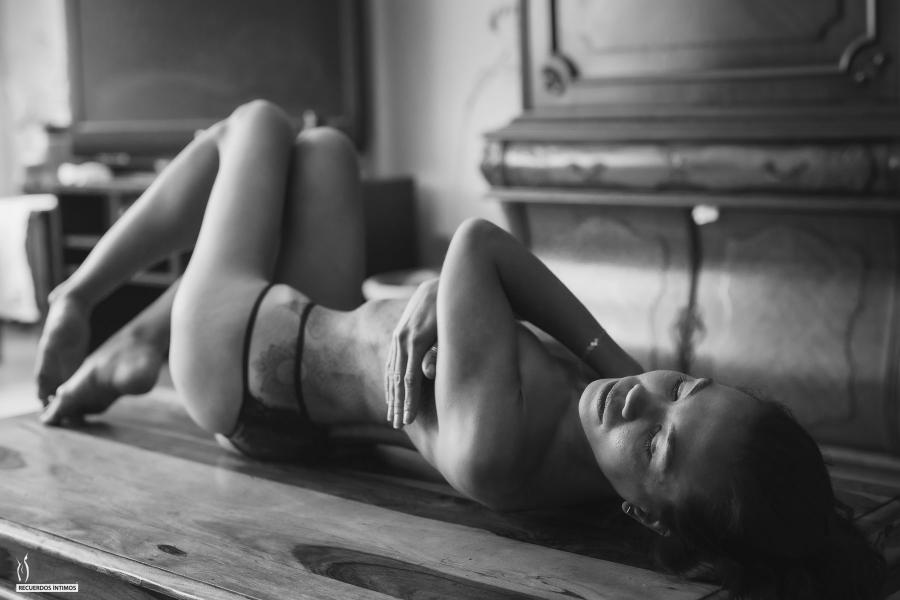 We can shoot indoors or outdoors; fully nude or partially clothed. You decide how you would like to be seen and then we work together to make a set of images that will create a memory for you that lasts forever.
If you are interested in learning more about a nude photoshoot in the Cadiz, Marbella or Seville areas - please fill out the quick contact form at the bottom of the page.