Why not make the most of your next holiday to the the south coast of Spain and book an outdoor glamour photoshoot in a location that is hard to find anywhere else?
If you are traveling to Malaga, Gibraltar, Jerez or Seville then the beaches of Cadiz are within an easy drive, and offer breathtaking scenery with clear, deep blue water and skies to match.
Outside of the peak summer months, it isn't too hard to find a quiet cove where we can spend an hour or so creating a portfolio of bikini, topless or nude photographs under the spanish sun, with golden sand and rugged rock formations as the backdrop to your glamour shoot.
---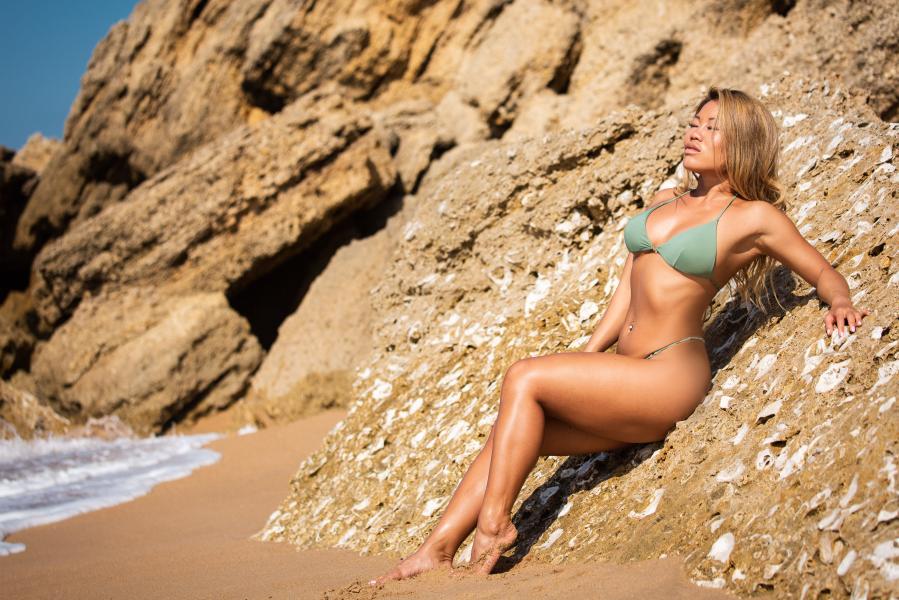 Outdoor Glamour / Exotic Photoshoot
Your beach or forest glamour photoshoot will take just a couple of hours and provide you with about 50 images to choose from - 10 of which will have complimentary photoshop retouching included. You can change outfits as often as you like during the shoot and we will work to create several different looks in order to maximise your time on the beach (and your holiday).
Posing tips are given if needed and lots of positive encouragement is always provided throughout your session.
Discretion is of course guaranteed: Your images and any communication are kept completely private - and any nude images can be pixilated if requested.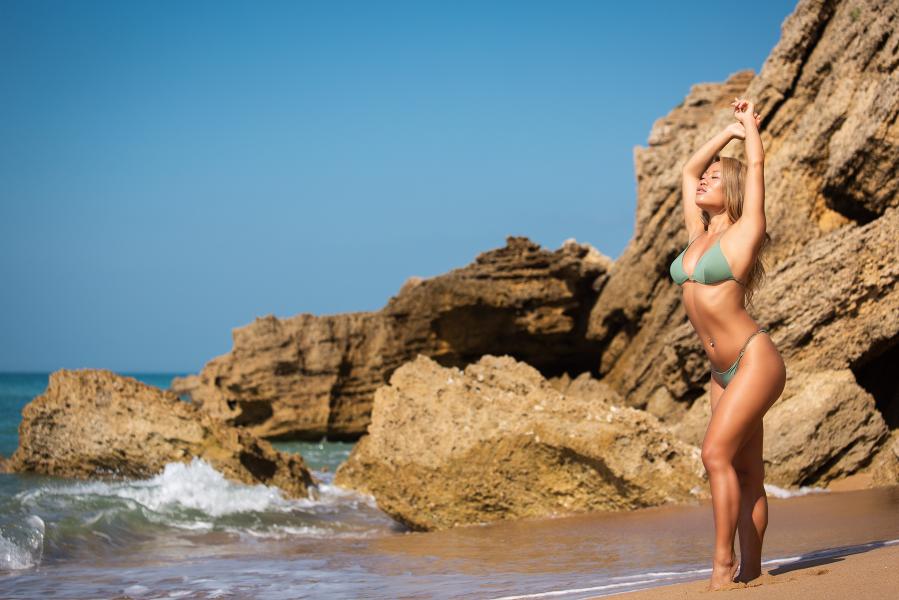 What a great opportunity to get some images to set your portfolio apart with photos that you are really proud of during your next trip to the Costa del Sol!
In this post, I have been allowed to share a few images from a recent shoot with a fantastic client who was in Spain for just a few days, and managed to book in a morning shoot before flying back home. You can see some example of bikini posing and some artistic nude images - The goal of the shoot was to provide some sexy images that really showed off her athletic figure.
Of course each person looks for something different in their glamour images, and we will discuss beforehand the type of photos you like, so we have a clear reference of what to work towards during your session: whether it is shorts and a t-shirt or completely nude, that is up to you.
Whatever you choose, the final photos will be incredible and something you cant wait to share!